"Sex is one of the most beautiful, natural, wholesome things that money can buy."
En un mot

:
But First Coffee.
Qui es-tu ?

:
"You're my heart, in human form."
☼ Humaine, née dans l'enfer de Juarez, a vu père et mère disparaître avant la fin de son enfance.
☼ Immigrée Mexicaine, arrivée sur le sol américain, de façon illégale, à 17 ans.
☼ Prostituée depuis ses 14 ans, c'était tout sauf les usines qui lui ont pris sa mère, tout sauf la mort silencieuse subie par tant d'autres avant elle.
☼ Bras droit de Sanford De Castro. Se charge de la gestion des filles au sein du Cartel.
☼ Accro aux excitants, sucreries et chaussures.
☼ Profondément marquée par l'attaque subie par le cartel à Phoenix, tente de gérer toute seule un stress post-traumatique bien trop lourd.
☼ Terrifiée à l'idée de vieillir et de perdre sa valeur aux yeux de son Mac.
☼ Profondément attachée à Sanford, Gabriel et aux filles du Cartel, ils sont sa seule famille.
☼ Persuadée qu'Erynn Driscoll, une des prostituées rescapées de l'attaque, est à l'origine de la mort de Marisol, compagne de Sanford.
☼ Collègue de Sumire Matsuhime et Zach Solfarelli.
Facultés

:
☼ Prépare un excellent chili, elle aime cuisiner et ne s'en prive pas, remplissant régulièrement les estomacs creux de ses colocataires, collègues et amis.
☼ Douée avec les chiffres, elle a toujours eu une affection pour les maths, aurait potentiellement pu y trouver une carrière si elle n'était pas née sous le soleil brûlant de Ciudad Juarez.
☼ Rayon de soleil ambulant. Elle fredonne, danse, rit à gorge déployée, rien ne semble capable d'ombrager sa bonne humeur.
☼ Autoritaire. Elle se doit de l'être quand il s'agit de remettre sur les rails ces filles qui ont, pour la plupart, longtemps été de simple collègues et des amies. Son poste actuel la met dans une situation délicate, un pied chez les fleurs de pavés, un pied dans le bureau de la direction. Elle s'en accommode et dirige ses troupes de son mieux, sous l'œil avisé et attentif de Sanford.
Thème

:
Señorita - Shawn Mendes & Camila Cabello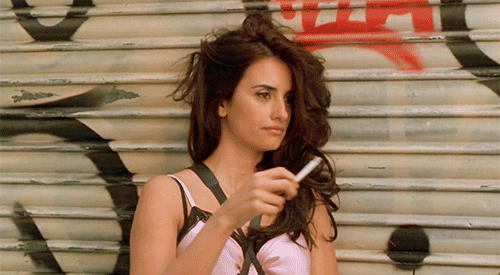 "Lo esconde todo."
Célébrité

:
Penelope Cruz
Double compte

:
Daphné Calabrezzi & Lilas Hirsch & Archimède O'Connell
Date d'inscription

:
06/12/2019
Crédits

:
Acydic (ava), Pinterest & crack in time(signa)