---
Got the evil eye. You watch every move, every step, every fantasy. I turn away but still I see that evil stare. Trapped inside my dreams I know you're there. First inside my head, then inside my soul.
---
Bonjour :D nous avons eu un petit soucis de codage d'IFRAME, serait il possible de changer l'actuelle par celle-ci svp ?
Code:

<center><iframe src="https://hells-gate.forumsrpg.com/h4-publicite" scrolling="no" frameborder="no" style="width: 520px; height: 1000px;"> </iframe></center>
---
Bonsoir :) voici nos petites News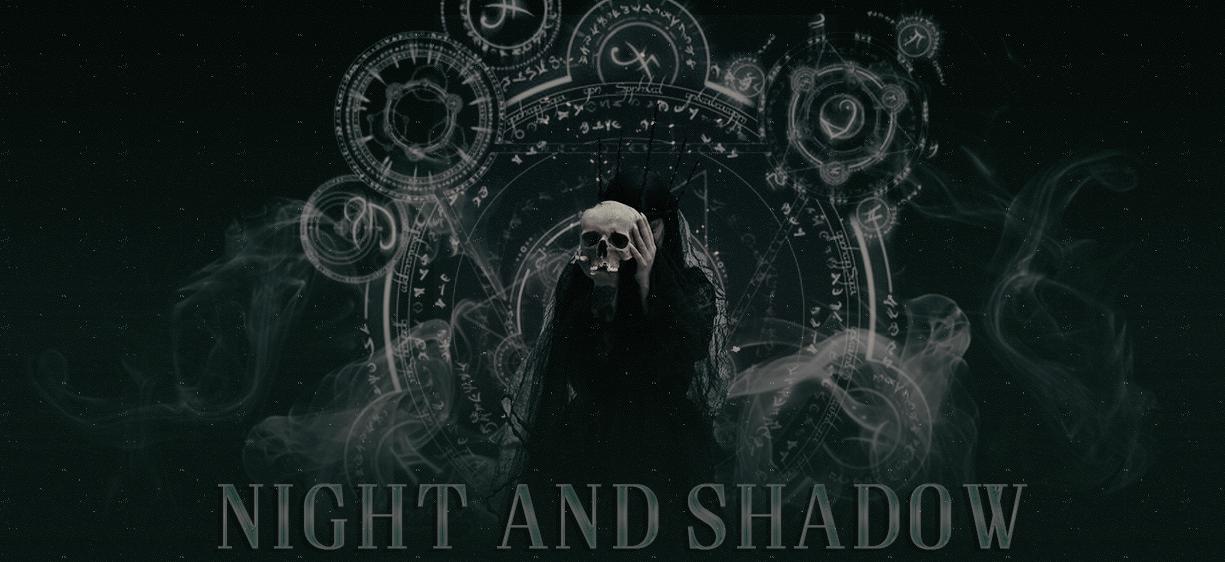 News

Night and Shadow est ouvert depuis le 16/07/22. Notre beau forum compte désormais 18 membres actifs (3 en cours de validations). Un évènement va avoir lieu sur le forum mettant à nue les rêves et les cauchemars de chacun, il permettra de mettre en place la première grande intrigue du forum ! Croyez moi, ça promet pas mal de rebondissement.

Le forum recherche actuellement beaucoup de personnages importants dont les leaders des maisons sorcières, des Loups et Renards Garous, des Vampires et des Culebras et également celui de nos chasseurs. Nous recherchons également des Démons dont la belle et sulfureuse Lilth !

Nos Statistiques sont les suivantes :

4 Vampires, 3 Culebras, 3 Sorciers, 1 Lycanthrope, 2 Humains et pas encore de chasseurs.
18 Membres
631 messages

A bientôt pour une nouvelle mise à jour.

(c) Sholarimas
---
Mise à jour Janvier 2023
Bonjour à vous chers partenaires. Night and Shadow vous envoie ses meilleurs vœux pour la nouvelle année et partage avec vous ses nouveautés.
Un nouvel event est lancé. Celui-ci marquera une grande évolution de notre forum et promet pas mal de surprises. N'hésitez pas à aller voir notre sujet ici même :
Un bal Mystérieux
Notre forum recherche également de nombreux
scénarios
ainsi que des
postes vacants
très important pour le forum.
Nos statistiques sont les suivantes :
31 membres actifs
2638 messages
9 Vampires, 5 Culebras, 7 Sorciers, 2 Lycanthropes, 2 Humains, 3 Chasseurs et 1 Démons.
Voilà pour nos nouveautés. A bientôt le Staff de Night and Shadow.
(c) Sholarimas